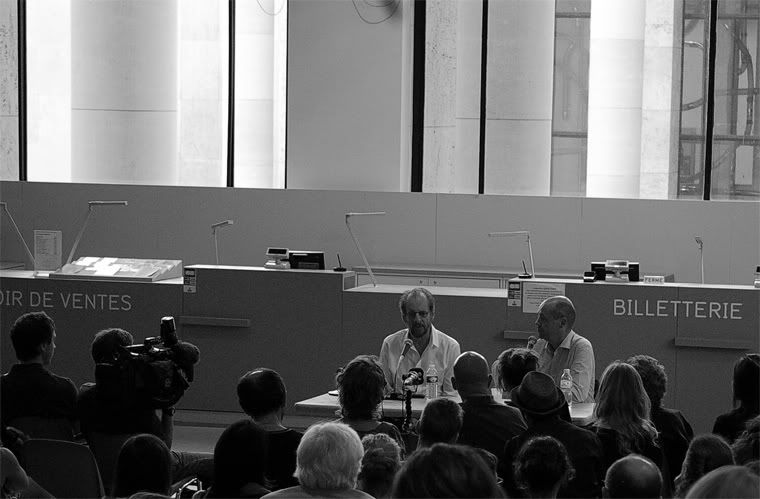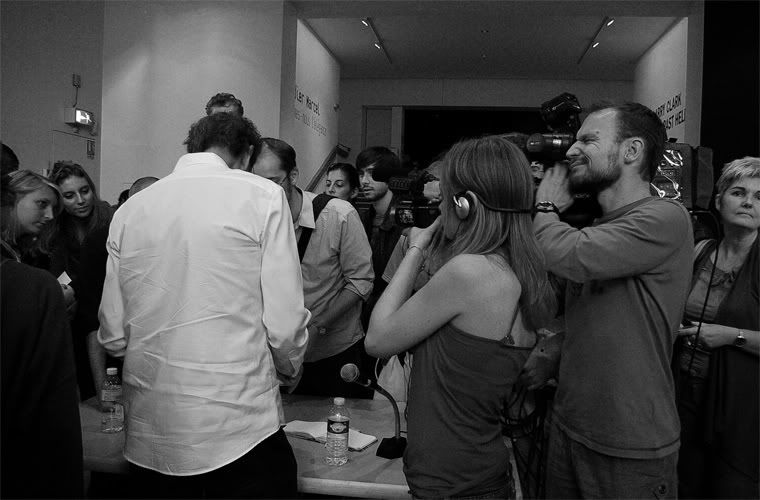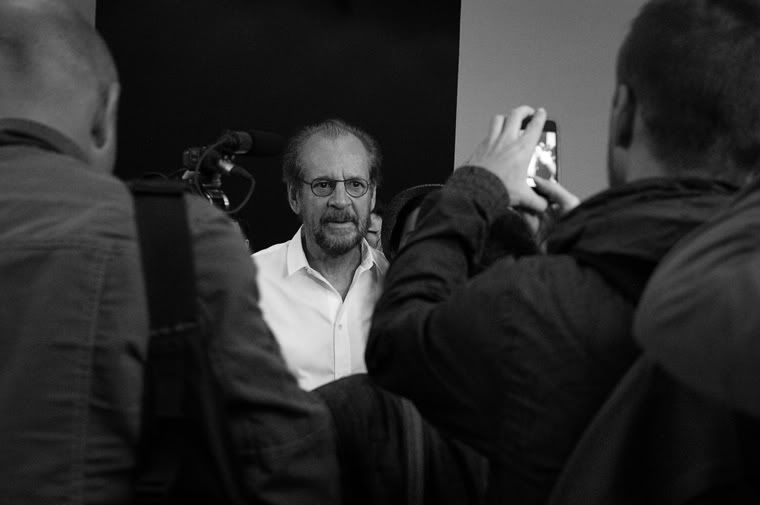 Larry Clark's exhibition "Kiss the Past Hello" at the Musée d'Art Moderne de Paris is the result of a 2 year work. He gathered photographs that were taken back in the 60's. He
was around 18 when he took the oldest of them, but he actually started taking pictures at the age of 16. Back then, his parents were the owners of a photo studio specialized in photographying babies.
He explained that his only influence was that he just wanted to make pictures for himself, to tell secrets and show the truth. And that what, he thinks, gave him success. A success mostly encountered with teenagers, because they can identify themself in his work, not like in Hollywood blockbusters. He tries to show the reality of things.

For

Kiss the Past Hello

, Larry Clark opened old "boxes" of work that he hadn't seen in years. He discovered a 16mm film he had taken with his friends and watched it for the first time. He explained how amazing it was to see these people live again, especially when most of them passed away. This very film is projected for the first time here, in Paris, and it was never released before.
The artist considers the exhibition as autobiographical. The young people that we can see were his friends and the people he was hanging with at the time.
After he's finished a film, he doesn't really know what to do next. This time, he met young French poet Mathieu Landais, they've started the writing of a new film about the youth of France.
There was a lot of ebullience around this exhibition when the mayor of Paris decided to censor it. Underage are not allowed to see the show, but when the subject deals with kids, they are the first concerned, they should be the first to see it.